Feels like lost the overview?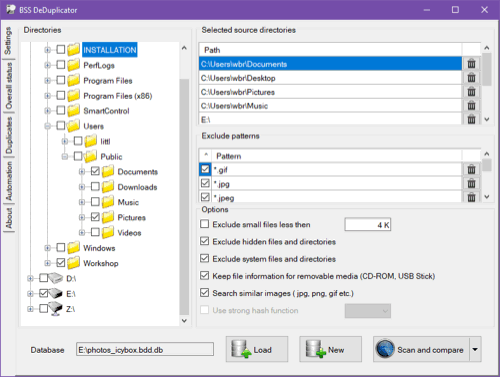 Do you know this feeling: you have a lot of documents, calculation spreadsheets or photos, and you slowly run out of the disk space on your PC? You have some copies but you have no time to sort it out and also can't imagine to accidentially lose any genuine file. Well, that is exactly the case, where duduplicator can help you to safely identify and reclaim waisted disk space.
Download
Download
Features overview:
SQLite personal database keeps both scan result and taken decision.
Smart file comparison leads to ultra fast search results.
Repetative scans utilize early gathered file information that boosts file comparison.
Clear, simple and non-distracting user interface.
Powerful automation rules may significantly reduce manual effort.
Export search results in CSV, TXT or BAT file format.
Settings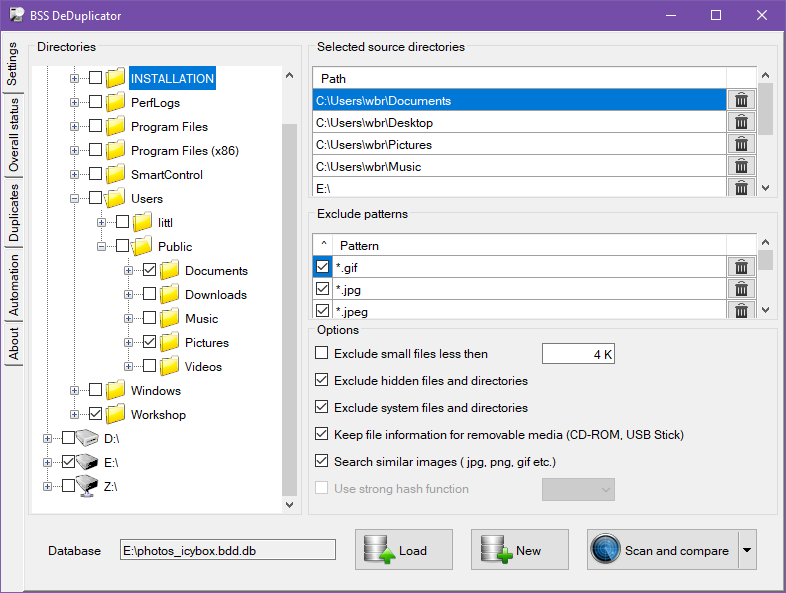 On this register tab you can set up directories to scan and define appropriate file patterns. To select the directories to scan there are a few options. You can navigate to the directory on the left panel and choose by clicking the boxes. You can also navigate in the file explorer outside the program to the particular directory and then drag and drop it onto the right panel in suitable area. The last option is to type the drectory path and file patterns directly into the list. To complete the setup and start the process click the scan button and provide the database's file name for saving the configuration and gathered file information.
Overall status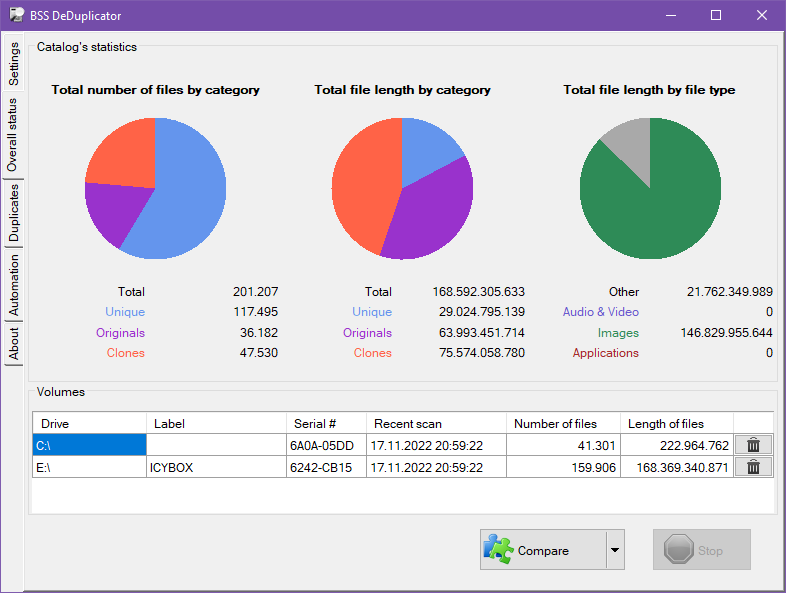 This register tab provides you an overview of the current scan status and gives you a useful indication of attainable result. The
blue part
of the pie chart indicates unique files. Such files exist only once and won't be touched by the programm. The
purple part
of the chart indicates files that have at least one copy. The
red part
of the pie represent clones, which may waste space of your drive and can be removed.
Duplicates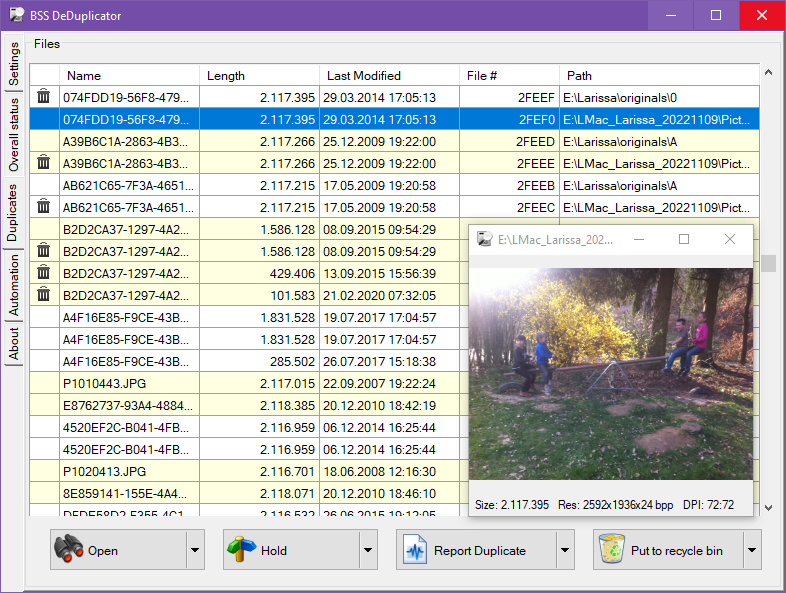 On this register tab the duplicated files are listed in colored groups. Files with the same content found one single group, regadles of their names or directory they belong. The groups are listed in order of amount of wasted space that can be freed up. You can review file groups and mark particular files by pressing
SPACE
to delete. All files stay in place as long you don't trigger the removal.
Automation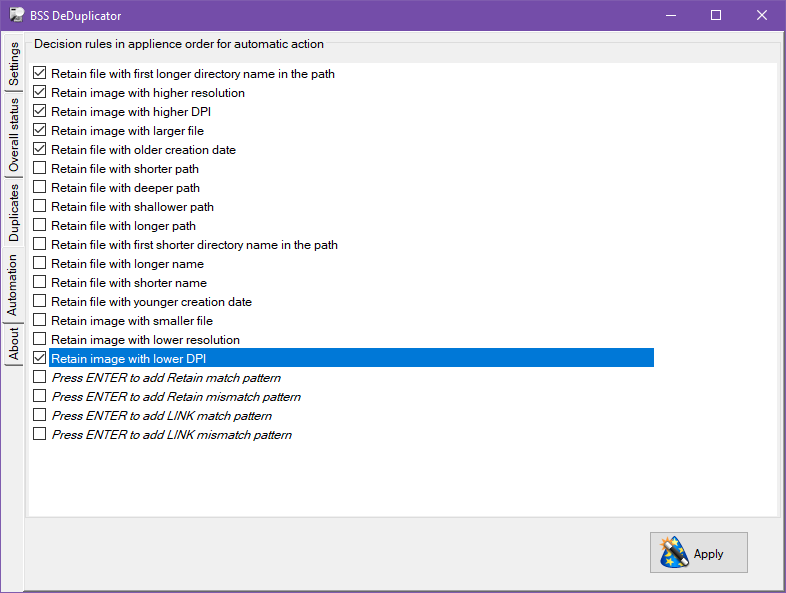 Some times you can automate file section by applying some rules to the files in the same group. On this register tab you can choose and put the rules in the appropriate order via drag and drop or pressing
/
on the keyboard. You can also define file name patterns for the prefered file selection. All files within a group with the highest rank will remain and all the other files within the group will be marked for removal.